How To Find the Best Roadside Assistance Company
It's not very difficult to spot a good road assistance company when you know what exactly you are looking for. When you are struck in some deserted road or on the highway late at night because of vehicle break down then at hat point of time this service acts as a life saver.
When you in any such situation you become panic and thinking about various question. What will happen now? How I will get my vehicle back on the road and so on. If you are  having contact details of roadside assistance, then you can relax as they will reach you in no time and will bring everything back on the track. On the contrary, if you fail to find a good company then you will avail disappointing service. This is the reason why it's very important to find the best the best roadside assistance company or the towing services company.
Supreme Towing Pasadena TX services try their best to bring your vehicle back on the road and drop you in the safe or your desire location.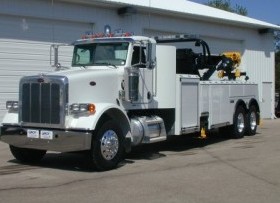 Ways to Spot best roadside assistance company
Look for a company having a good market reputation and have enough experience in providing this type of service.
Look for a company offering a wide range of roadside assistance plans, so that as per your need and requirement you can select your plan.
When you contact them at the time of need they must respond you immediately and in a  friendly manner.
A good assistance company will offer you instant response and will reach you in no time.
You can take help from online sites for acquiring more information about the company.
Before select an emergency towing company makes your that are familiar with all the service they offer their customers.
For all of your emergency towing needs and roadside assistance call the 24/7 dispatch service of  Supreme Towing Pasadena (832) 384-7185